We had lunch ? at the Ocean House Beach Bar last week and we were very happy with the whole experience. Albeit a ? windy day on Nantucket sound, the view is beautiful. The Ocean house is known on the Cape for it main restaurant and excellent menu and the Beach Bar is just as wonderful. ???The menu would be described as upscale bar and grill with many delicious sounding options. Our meals were excellent and so was the service.
Coastal chic vibe beach bar overlooking Nantucket Sound!
If you are looking to visit the restaurant we hear they are booked with reservations through September but the bar is first come first serve and we have dined there many times. Also excellent. We give it 5 stars!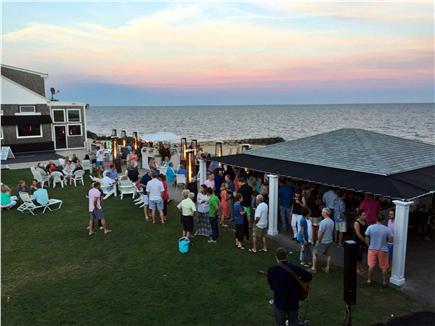 Overlooking Nantucket Sound – Depot Street, Dennisport, MA 508.394.0700